Science Experiments
This week's experiment involved boiling sugar and the temperature was so hot that it set the fire alarm off!
However the end result was a great success – here's the sugar glass once it was set.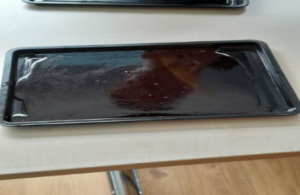 Our first-ever Red Balloon Worthing trips and visits
We had our first visit as a group to Worthing Museum with our older learners. They were intrigued by the history of Worthing and Sussex, as well as surprised by some of the ancient relics discovered by archaeologists. Our learners were a real credit to the Centre – asking interesting questions and interacting positively with each other. It was a hugely enjoyable first trip. We viewed hats through the ages exhibition as well as discovering that the woolly mammoth tusks went missing for over a hundred years in the museum. There was great speculation as to where they had been!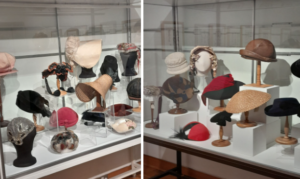 Our younger learners went for a creative visit to the beach to collect items to inspire stories and creative writing. They returned very windswept but with an amazing collection of shells and pebbles to use to draw and describe.
Lantern Making Workshop
Our learners made beautiful lanterns using willow sticks, strong tissue paper and PVA glue. They then lit them using fairy lights and battery-operated tealights.
Remembrance Day
Our learners decorated the Centre corridor to reflect on Remembrance Day.
We held a 2 minutes silence at 11 am and afterwards had an in-depth discussion about poppies and what they symbolised.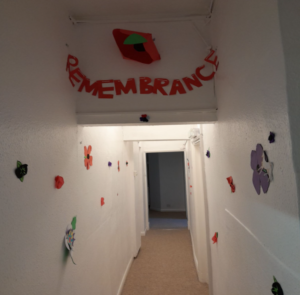 The Great Red Balloon Bake-Off
There were furious amounts of baking happening in the Gordon Ramsay kitchen last week. Learners competed to create the most delicious scones!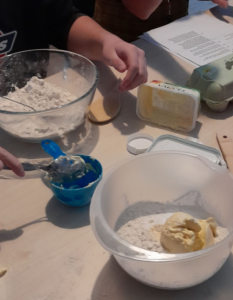 The finished scones were tasted and judged blind by the Centre's answer to Mary Berry and Paul Hollywood – our very own Lucy and Liz.
Speaking of, there has been plenty of baking and cooking happening in the Centre over the past fortnight. This includes making meat-free spaghetti bolognese, rice crispy cakes, cheese straws and waffles.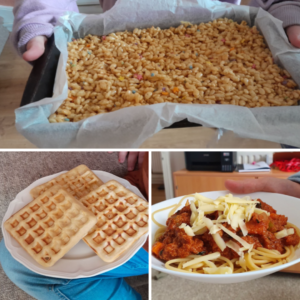 Learning Lessons
Alongside all the fantastic activities that our young people have been involved with, there are excellent learning opportunities happening throughout the day in our learning sessions. Many thanks to all our teachers who make the learning experiences so enjoyable and memorable for our learners.
It has been less than three months since we opened the Centre and we are amazed at the progress that our learners have made since they joined us. It is wonderful to see our young people making friends, participating in their learning and following the Red Balloon philosophy of being kind to all.
My thanks to all the staff, volunteers and parents/carers who have been working so hard to support our community at Red Balloon Worthing.