Your incredible fundraising efforts will help transform the lives of bullied and vulnerable children. It's thanks to people like you that isolated children can turn their lives around, reconnect with learning, re-engage with their communities and find their place in the world.
Fundraising ideas
If you're looking for inspiration, then there's an A-Z list of fundraising ideas below that might spark your imagination. Or perhaps you've already got your own brilliant plan. Before you start, think carefully about the date you choose. Weekends are often best for attracting a high number of participants, but Fridays are best for fundraising at work. And try to avoid clashing with holidays, sporting fixtures or other major events.
Collect sponsorship and donations online
How much do you want to raise? What's your target? You can always increase it if you hit it early!
You can easily create fundraising pages on justgiving.co.uk or virginmoneygiving.com
Online fundraising pages are fantastic for sharing your story. Inspire people with why your fundraising is important to you, and why you've chosen to support Red Balloon.
You can also post regular updates and photos of your preparations.
Use social media
Tell everyone about your fundraising event, and link through to your online giving page. Ask your followers to share your post to their friends and family too.
Get in touch with local media
Write up the details of your fundraising. It doesn't have to be long, but should include Who? What? Why? When and How?
Remember to mention that you're fundraising for Red Balloon. We'd be happy to supply you with a quote.
Send some photos of your preparations too.
Maximise your fundraising
See if your employer will match-fund the donations you receive
Hold a quiz or raffle to boost your funds
Remember to ask people to sign the gift aid declaration (if they're a tax payer) – it means we can increase the value of your funds by 25%!
For more information and help, do call the fundraising team on 01223 366052 or email frm@group.rblc.org.uk.
Have fun – and thank you!
A-Z fundraising ideas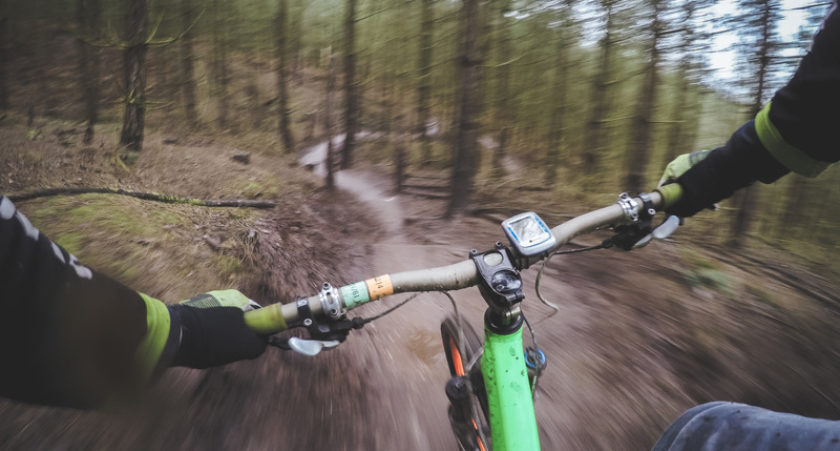 Auction of promises – Sell your friends' and family's time and skills!
Bag packing – Ask your local supermarket. It's a great way to help the local community while supporting us too
Cake sale – Release your inner Mary Berry and bake your way to fundraising success. Everyone loves cake!
Darts match – Get your eye on the bulls-eye, organise a pub darts challenge in your community
Ebay sale – Collect lots of previously-loved items and sell them to the highest bidder
Fancy dress Friday – Go crazy with your workmates and get sponsored to dress up …. the choice is yours!
Give it up! – Get sponsored to go without coffee, chocolate, or wine and maybe donate the money you save!
Halloween – Have a Halloween theme party and charge your guests to come along!
Individual donation – Simply give a one-off or a regular donation
Jewellery making – If you're creative, why not put on a 'make-your-own' craft session?
Karaoke – Love it or hate it, karaoke nights are a great way to raise money. Ask your local pub if they can help
Leap year – Donate an hour or a whole day of your salary on this once-every-four-years opportunity
Marathon – Sign up to a full or half marathon and get as many people as possible to sponsor you
Non-uniform day – Encourage school to abandon the blazer and tie for a day in return for donations
Obstacle course – Have fun doing an obstacle course, challenge your friends and get sponsored too
Pub quiz – The ideal fundraiser for businesses and other organisations. Everybody loves a quiz!
Quit smoking – Get sponsored to stop once and for all! You'll be helping yourself as well as our students
Raffles – Get friends and family or local businesses to donate prizes, and raffle them off to raise money
Skydiving – How brave do you feel? Despite the fear factor, skydives are very popular fundraising activities!
Talent show – Get friends, family and colleagues together for a talent show and raise money through ticket sales
Underwear day – Wear underwear over your clothes for the day and get colleagues to sponsor you
Vintage tea party – dust down the tiered cake plate and the teapot! Who doesn't love a posh afternoon tea?
Wonderful walking – Organise a sponsored walk or join an arranged one
X-Box extravaganza – Challenge your mates to pay to enter a thrilling video game marathon
Yard sale – Clear out unwanted items from house and garage. Set up a stall and donate the proceeds!
Zumbathon – Can you feel the rhythm? Get sponsored, while getting fit with friends