How donations help
We are indebted to the kind donors and fundraisers who support our work. It is only thanks to charitable support that students can rebuild their self-confidence, rekindle their desire to learn and succeed, and move on to further education, training or work.
We know that school isn't for everyone, but we believe that education should be, and your support could help that become a reality. With well over 16,000 children in England missing from state schools because of bullying, mental health problems or trauma, our work has never been more important.
You can see the impact that charitable funding makes by following the links on this page. You can also see the different ways that you can get involved and help vulnerable children thrive.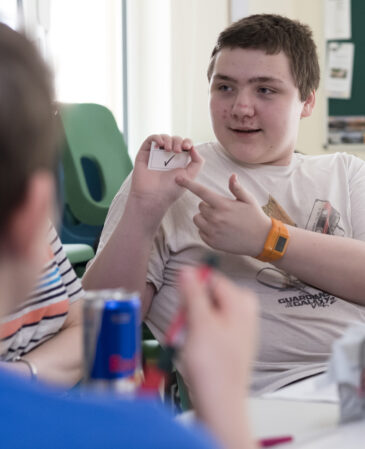 What we're fundraising for
Over the last 25 years, more than 1,000 bullied and traumatised children have gone to thrive with Red Balloon.
They have rebuilt their self-esteem, strengthened their resilience, resumed their studies, taken exams and dared to dream about their futures again.
We're fundraising to provide the suport these young people need, and to reach more young people unable to attend mainstream school.
But there are increasing numbers of children who will need us in the years to come, so we have set up the Red Balloon Future Fund to ensure we are here to support them.
We have an ambitious three-year plan in place, the key elements of which include opening new Centres, expanding existing Centres, growing Red Balloon of the Air and strengthening our infrastructure. You can read more about these plans here.
Students today will become the adults of tomorrow – so will you help them become confident, well-educated and contributing members of society? Will you help us take the steps we need to turn our vision – and our students' aspirations – into reality?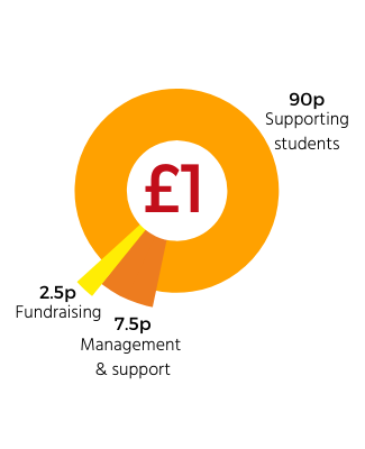 Where your money goes
Across Red Balloon in 2018/19, 90p of every £1 we received in voluntary and statutory income went directly to supporting students.
We cannot operate effectively without good management and fundraising efforts. Last year, 7.5p was spent on management and support, and 2.5p was spent on raising funds.
Our fundraising promise
Your support makes a real difference to all the vulnerable students attending Red Balloon. In return, we make a fundraising promise to treat you with respect and honour your wishes. To see our promise in full, please visit this page, where you will can also see how to raise a concern or complaint. Thank you.