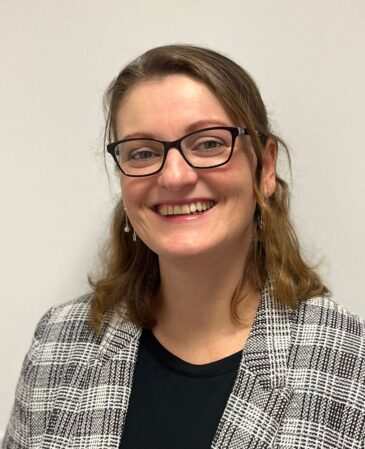 Head of Centre's welcome
Red Balloon Reading is an inviting and nurturing educational setting that caters for students from across the local and neighbouring boroughs. We provide full-time or part-time therapeutic and educational support for up to 24 young people who are aged between 11-16.
Our Centre focuses on the wellbeing and emotional development of our students, placing them at the heart of all that we do. We understand that families have often endured a difficult journey before their child reaches us, and so we work to ensure an inclusive and supportive environment. This may be through our Outreach Programme or in-Centre support offered to all our students.
All our students have either music or art therapy to support their emotional wellbeing and may also be able to participate in equine therapy. The Centre negotiates a curriculum with our students that covers core subjects in the National Curriculum as well as the humanities, art, PE, PSHE and Food Technology. Students can also take part in a whole host of enrichment opportunities through partner organisations, including mechanics, outdoor learning, and animal husbandry. Students are encouraged to plan and lead trips, and we have visited museums, galleries, zoos, and other cultural locations, as well as participating in a variety of sporting and adventure activities. The community also feels it is important to give back and so throughout the year staff and students take part in various fundraising activities.
A homemade lunch is provided by our housekeeper and is always delicious and healthy. We also have a garden, which is a beautiful place for lessons when the weather is nice. Our chill-out room provides a safe space for students to go to if they feel anxious or need a quiet space. Our Centre is located within walking distance of Reading town centre and is across the road from Reading College. Above all, the Reading Centre is a warm and friendly place where our students can feel safe and happy.
Michelle Masters
Head of Centre
About the Centre
RB-Reading provides a safe and supportive learning environment for up to 24 young people from Berkshire and surrounding counties. Our Centre is open Monday to Friday from 8:30 to 16:30 during term time and students attend full-time or a reduced time-table depending on their needs and abilities.
Students can join RB-Reading from age 11 to 16, with those already with us able to stay to the maximum age of 18 to complete their GCSEs. Though we have sixth-form aged students with us, we are not able to offer A-levels. The highest level of education we offer is Key Stage 4 (GCSEs and equivalent).
See more on Subjects and qualifications
What students and parents say
"For the first time in her life, our daughter wants to go to school. The staff are great, and support her when she struggles to cope."

From the Red Balloon Reading Centre


"What I value most about Red Balloon is the support I get here."

From the Red Balloon Reading Centre


"Red Balloon change lives for the better, everyday. But, for me, you saved my life. I will never forget the love I hold for Red Balloon. You are all so much more than you know."

From the Red Balloon Reading Centre

View all testimonials
About Red Balloon
At Red Balloon we judge success and progress for our students against their unique goals. It's not about getting good grades, we want to see our students grow as individuals and develop the personal skills, social skills and confidence to make their way in the world.
All Red Balloon Centres are based on the three key elements of
to ensure our students get the support they need to thrive. Read more about our Values, ethos and practice.
Negotiated curriculum
All students are given the opportunity to negotiate their curriculum. This means that teachers use topics that students are passionate about – eg horse riding, manga comics, paintball or car racing – and creatively linked them to the curricular subjects to rekindle their interest in learning. Over the course of their time with us, students progress from one-to-one sessions to small group sessions. Forty per cent of our programme is dedicated to well-being support and therapy and students are offered a range of therapeutic support including talking, music, art, equine and play therapies.
At the heart of our community is our big communal kitchen and dining room. Here, staff and students come together to eat, celebrate birthdays and other festive occasions, play games or just sit and chat.
See more on What students can expect or Our Values, Ethos and Practice
Find out more about Red Balloon Reading
Enrolling with us
We welcome referrals throughout the year. To enquire about a place and add your child's name to our waiting list, please contact us on 0118 958 3004 or admin@reading.rblc.org.uk.
For further information see Admissions.
If RB-Reading is not suitable for you or your child, do take a look at our online provision Red Balloon of the Air.
Contact details
220-222 Kings Road,
Reading RG1 4JJ
0118 958 3004
admin@reading.rblc.org.uk
Make an enquiry
Safeguarding at Red Balloon Reading
Red Balloon Reading's lead for Safeguarding and Child Protection
Michelle Masters
0118 958 3004
Designated Safeguarding Team – RB-Reading
Michelle Masters
Sarah Doran
Caroline Uwais
0118 958 3004
Red Balloon Educational Trust Lead for Safeguarding and Child Protection
Robert Watson
07877 857656