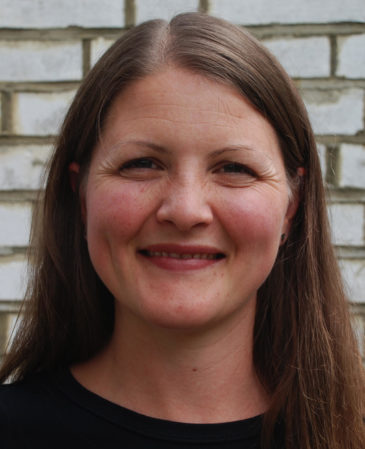 Headteacher's welcome
Red Balloon NW (RB-NW) London is a warm and welcoming educational community in Harrow that caters for students who travel from across North West London.
The Centre covers core subjects in the National Curriculum as well as the humanities, art, modern foreign languages, PSHE and home cooking. We offer additional qualifications according to students' interests and aptitude and so, if someone has a particular interest, we may be able to accommodate their choice of qualifications. We have access to Harrow School's excellent sports facilities.
All our students have either music or art therapy to support their emotional well-being, and we offer a range of extra-curricular activities such as visits to museums and galleries, weekly horse riding lessons, and many of our students complete their Duke of Edinburgh award during their time with us.
We have a strong community of staff and students where we encourage mutual respect, diversity, support and sharing.
Vegetarian food is home-cooked at the Centre, staff and students sitting together at lunchtime. We have a garden where students may grow vegetables, play table-tennis or simply relax when the weather permits.
Cathy Taylor
Headteacher
About the Centre
RB-NW London provides a safe and supportive learning environment for up to 20 young people from NW London and surrounding areas. Our Centre is open Monday to Friday from 9:30 to 15:30 during term time, and students attend full-time or a reduced time-table depending on their needs and abilities.
Students can join RB-NW London from age 11 to 16, with those already with us able to stay to the maximum age of 18 to complete their GCSEs. Though we have sixth-form aged students with us, we are not able to offer A-levels. The highest level of education we offer is Key Stage 4 (GCSEs and equivalent). See more on Subjects and qualifications.
You can download our Centre brochure here.
About Red Balloon
At Red Balloon we judge success and progress for our students against their unique goals. It's not about getting good grades, we want to see our students grow as individuals and develop the personal skills, social skills and confidence to make their way in the world.
All Red Balloon Centres are based on the three key elements of
to ensure our students get the support they need to thrive. Read more about our Values, ethos and practice.
Negotiated curriculum
All students are given the opportunity to negotiate their curriculum. This means that teachers use topics that students are passionate about – eg horse riding, manga comics, paintball or car racing – and creatively linked them to the curricular subjects to rekindle their interest in learning. Over the course of their time with us, students progress from one-to-one sessions to small group sessions. Fifty per cent of our programme is dedicated to well-being support and therapy and students are offered a range of therapeutic support including talking, music, art, drama and play therapies.
At the heart of our community is our big communal kitchen and dining room. Here, staff and students come together to eat, celebrate birthdays and other festive occasions, play games or just sit and chat.
See more on What students can expect or Our Values, Ethos and Practice.
Find out more about Red Balloon NW London
Enrolling with us
To enquire about a place and add your child's name to our waiting list, please contact us on 020 8864 6433 or joan.reilly@nwl.rblc.org.uk. For further information see Admissions.
If RB-NW London is not suitable for you or your child, do take a look at our online provision Red Balloon of the Air.
Safeguarding at Red Balloon NW London
| | | |
| --- | --- | --- |
| Red Balloon – NW London's lead for safeguarding and child protection | Cathy Taylor | 020 8864 6433 |
| Designated Safeguarding Person – RB-NW London | Cathy Taylor | 020 8864 6433 |
| Red Balloon Educational Trust Lead for Safeguarding and Child Protection | Robert Watson | 07877 857656 |