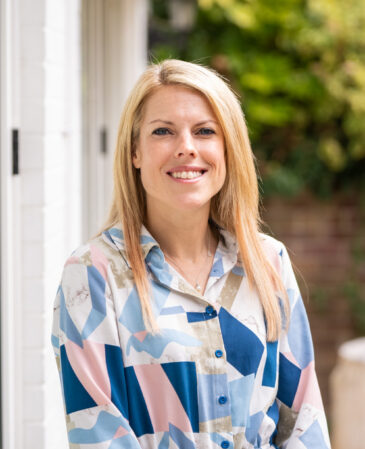 Head of Centre's welcome
Welcome to Red Balloon Norwich, a truly unique child-centred setting which places nurture and wellbeing at the very heart of a young person's education.
We are privileged to provide an alternative form of education in a newly-renovated building for young people no longer attending mainstream school due to difficult life experiences. Whilst school isn't for everyone, a safe space to learn, develop our unique talents and become a valued member of a community should be. Here at Red Balloon Norwich, we know that when young people feel comfortable and connected within a calm learning environment they make better progress educationally and personally. With small class sizes, regular meetings with a mentor to discuss any concerns and even a cooked meal to share together each lunchtime, our young people gain a sense of belonging which re-engages them with their education.
We value every opportunity to elevate student voice within the centre, and it is heart-warming to hear students speaking so positively about how Red Balloon has transformed their lives.
In regaining their interest in learning, restoring their trust in others and rebuilding their confidence within themselves, our young people gain the personal skills and qualifications to reach goals they may never have thought possible before joining us.
Lisa Andrews, Head of Centre RB-Norwich
About the Centre
RB-Norwich provides a safe and supportive learning environment for up to 40 young people from Norfolk and surrounding counties. Our Centre is open Monday to Friday from 9:00 to 15:30 during term time, and students attend full-time or start on a reduced time-table and building up to full time, depending on their needs and abilities.
Students can join RB-Norwich from age 11 to 16, with those already with us able to stay to the maximum age of 17 to complete their GCSEs. Though we have sixth-form aged students with us, we are not able to offer A-levels. The highest level of education we offer is Key Stage 4 (GCSEs and equivalent).
See more on Subjects and qualifications.
About Red Balloon
At Red Balloon we judge success and progress for our students against their unique goals. It's not about getting good grades, we want to see our students grow as individuals and develop the personal skills, social skills and confidence to make their way in the world.
All Red Balloon Centres are based on the three key elements of
to ensure our students get the support they need to thrive. Read more about our Values, ethos and practice.
Negotiated curriculum
All students are given the opportunity to negotiate their curriculum. This means that teachers use topics that students are passionate about – eg horse riding, manga comics, paintball or car racing – and creatively linked them to the curricular subjects to rekindle their interest in learning. Over the course of their time with us, students progress from 1:1 sessions to small group sessions. 50% of our programme is dedicated to well-being support and therapy and students are offered a range of therapeutic support via their mentors.
At the heart of our community is our big communal kitchen and dining room. Here, staff and students come together to eat, play games or just sit and chat.
See more on What students can expect or Our Values, Ethos and Practice.
Find out more about Red Balloon Norwich
Enrolling with us
Each referral is examined individually by our Head of Centre to decide if the young person would fit with the mix of students already enrolled. To enquire about a place and add your child's name to our waiting list, please contact us on 01603 622288 or admissions@rbnorwich.org.uk. For further information see Admissions.
If RB-Norwich is not suitable for you or your child, do take a look at our online provision Red Balloon of the Air.
Safeguarding at Red Balloon Norwich
Red Balloon – Norwich's lead for safeguarding and child protection:
Lisa Andrews
01603 622288
Designated Safeguarding Person –
RB-Norwich
Heather Ndaji
Linda Clements
Abbey King
01603 622288
01603 622288
Red Balloon Educational Trust Lead for Safeguarding and Child Protection
Robert Watson
07877 857656