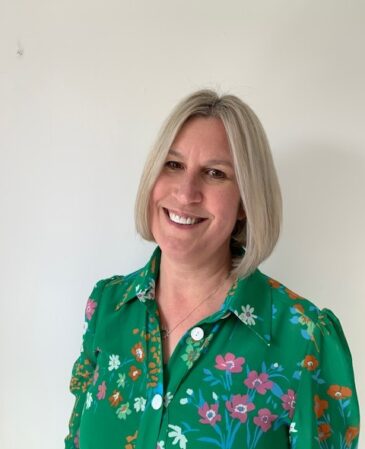 Head's Welcome
I am really thrilled to be leading the development of the new Red Balloon Centre in Worthing. I am passionate about working with young people and helping them discover a life-long love of learning. I am inspired by the stories of young people from Red Balloon who have overcome challenges in order to achieve personal success and regain their confidence and self-worth. I have worked in education for 30 years as a teacher, senior leader, SENDCO, Designated Safeguarding Lead and now as Head of Centre. I am excited to begin the journey with our young people, parents/carers and colleagues at Red Balloon Worthing.
We can't wait to open the doors and welcome our young people to the building, and start growing a supportive, friendly community of students and staff for those in the far South of the country.
Kim Anderson
Head of Centre
About Red Balloon in Worthing
Our brand new Centre is situated in Windsor Road, East Worthing in a quiet, residential street very close to the beach. Our core purpose is to provide high-quality learning experiences for our young people, alongside therapeutic and wellbeing activities, to help them get their lives back on track.
The Centre is open Monday – Friday from 9:00 am until 3.30 pm and can accommodate up to 20 young people, who have self-excluded from mainstream school because of anxiety, severe bullying or other traumatic experiences. The Centre feels more like a home than a school with large spaces for outdoor and indoor activities, as well as calm learning spaces, including a brand new Food Technology room and Science lab. The gardens are magnificent and will enable our young people to grow their own foods as well as enjoy outdoor activities to support their well-being.
Windsor Road has excellent transport links and is close to a range of shops, cafes and local amenities including a leisure centre, parks and the seafront.
Support Red Balloon Worthing – how you can help
Thank you for wanting to make a difference for traumatised children in Worthing. There are lots of ways you can help, including:
Making a donation – select Red Balloon Worthing from the drop down menu to donate directly to our newest Centre
Contact details
52-54 Windsor Road,
Worthing BN11 2LY
01903 331704
kim.anderson@rbet.ac
Make an enquiry