About Red Balloon in Worthing
Updated 20 January 2022:
We are delighted to announce that we are starting to offer Red Balloon's programmes to children missing from school in West Sussex. We are soon to open our new Centre, in Windsor Road, but we are already enrolling students onto our Red Balloon of the Air (RBAir) programme.
Red Balloon is an alternative to school for children unable to attend lessons because they have experienced severe bullying, mental ill-health or trauma. We provide education, well-being and social re-engagement, to support them in getting their education and lives back on track. Worthing is our fifth Centre, alongside our others in Cambridge, NW London, Norwich and Reading. RBAir is our blended online and face-to-face alternative.
The new Centre
Our wonderful benefactor has found us the perfect property for our new Red Balloon Centre in Worthing at 52-54 Windsor Road. Like all our Centres it is more like a house than a school, with a calming, homely feel. It has a large kitchen, space for dining, and lots of rooms which we have been converting into small classrooms, including a science lab and art room. It also has a big garden so the children can go outside to enjoy the greenery and even grow vegetables that they can then prepare in the kitchen – perfect for improving their mental wellbeing. When the Centre is fully up and running, 20 children will be able to receive their lessons and mentoring on site.
Windsor Road has good public transport links, and is near a range of shops and cafes. This is so important as many of our students will be have been isolated at home for months, if not years, so we can use the amenities to help them gently reintegrate with the local community.
You can see more about the facilities and our plans in the video below. This is from our Virtual Open Day event held in the autumn of 2021.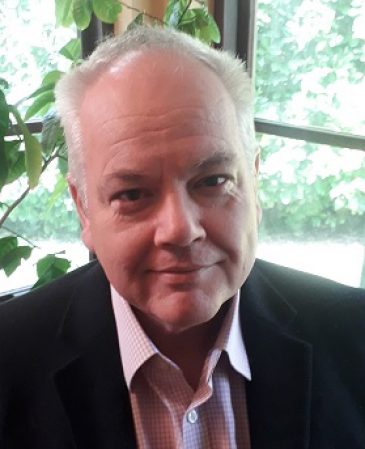 Headteacher's welcome
Welcome to Red Balloon in Worthing! We're delighted to see our newest Centre is getting off the ground and getting ready to support students.
Our Centre will be a place of safety for our young people, putting their voice at the centre of their learning. By following their interests and providing wellbeing and tailored education support, we will help them regain their self-esteem as they rediscover their love for learning and once again feel a valued part of a student community.
We can't wait to open the doors and welcome our young people to the building, and to start growing a supportive, friendly community of students and staff for those in the far South of the country.
Rob Watson
Interim Headteacher and Red Balloon's Director of Education
Support Red Balloon Worthing – how you can help
Thank you for wanting to make a difference for traumatised children in Worthing. There are lots of ways you can help, including:
Making a donation – select Red Balloon Worthing from the drop down menu to donate directly to our newest Centre