Red Balloon Norwich's First World Book Day Celebrations!
Red Balloon Norwich celebrated World Book Day for the first time this year. We took the day to celebrate books, authors and reading, with fun activities to incorporate everyone's interests.
We walked into the city to redeem our Book Tokens in our local independent department store.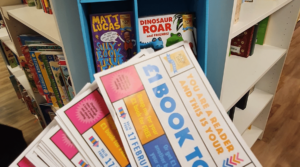 We decorated the Centre's doors as book covers.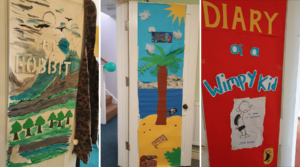 We made and decorated cookies to represent books, whilst others guessed what they were supposed to be.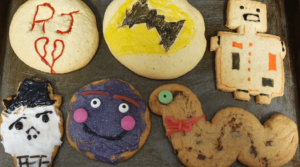 We had a humorous poetry reading whilst making bookmarks for each other. We also had a couple of book-based quizzes!
Some people dressed up as characters from books – Charlie Bucket, Katniss Everdeen and Where's Wally just to name a few.
We spent most of the day in teams amassing points for activities. The final scores were incredibly close, but The Chicken Nuggets eventually won the day – Congrats!
A massive Thank You goes to our English Teacher, Louise, for organising the day, alongside all the contributors. We are looking forward to next year – and all the reading adventures along the way until then!