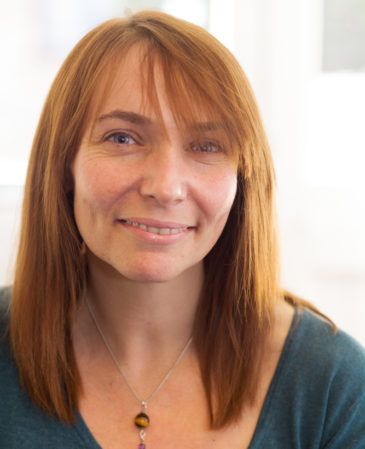 Headteacher's welcome
Red Balloon of the Air (RBAir) is different. Like our other Centres, we offer a warm and welcoming learning community but our students are offered a unique blend of online and face-to-face education and support.
Students join RBAir because they are missing out on their education and are becoming increasingly socially isolated. These learners might not be ready or able to attend a 'bricks and mortar' Red Balloon Centre, so every morning they log on to the RBAir community from their home and benefit from everything Red Balloon has to offer. Our students cover the core subjects, pursue their passions through individualised programmes, and develop their self-confidence and love of learning.
"RBAir can transform a young person's situation before they are ready to leave their homes. We provide the stepping stone for students to restart their education and rediscover the wider world".
If you'd like to know more about RBAir, you can sign up for one of our Open Day Showcase events, continue exploring our web pages, see what we can offer, and find out about some of our learners' amazing achievements.
Michelle Williams
Headteacher
About RBAir
RBAir shares all of Red Balloon's core values but does some things differently – and online! We support students:
who aren't yet able to leave their home
whose local Centre has a waiting list
who live too far away from one of our Centres.
RBAir, like the 'bricks and mortar' Centres, provides the three interlinking components which form the Red Balloon support programme. The difference is that our academic provision and therapeutic counselling is provided online at a distance, meaning that young people can start to work with us before they are feeling ready to leave the home.
Education – Students follow an individualised timetable of online, real-time sessions, supported throughout by caring and qualified teachers. Lessons use innovative and therapeutic teaching and learning techniques and hands-on practicals at a distance.
Therapy – Trained BACP-registered therapists provide online and face-to-face therapy and psychological support to help students overcome their challenges, develop resilience and feel ready to re-engage with the world.
Social re-engagement – 'Link professionals' (mentors) act as a bridge between commissioners, family, teachers, therapists and all the other professionals involved in a student's life. The link professional works skillfully to develop each student's self-confidence at a pace that ensures their personal growth is sustainable.
We have well appointed facilities in Milton (Cambridgeshire) and Danbury (Essex). When students are ready, they can come and meet with their peers and take part in small group sessions such as cookery, forest skills or practical science experiments. For many young people this is the first time they have worked alongside fellow students for many months, or even years.
Key milestones include support to leave the house, meeting with fellow RBAir peers, re-building social skills, and taking part in organised trips and activities.
RBAir provides a safe and supportive learning environment for young people from all over the country. We are open Monday to Friday from 9:00 to 16:30 during term time, and each student attends a time-table developed to support their needs, abilities and personal goals.
Students can join RBAir from the age of 11 and many work with us to complete their GCSEs. We have students in years 12 and above who are studying at Key Stage 4 level (GCSEs and equivalent); we are not able to offer A-levels. RBAir is a registered JCQ examination centre so students can take their exams with us in a welcoming and familiar environment.
Hear from students and teachers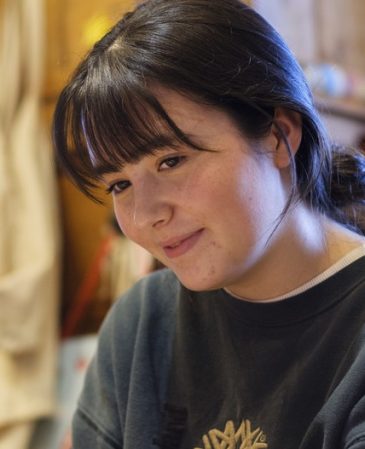 Negotiated curriculum
All our staff are trained to teach a negotiated curriculum. This means that students can study topics that they feel passionate about. It may be horse riding, manga comics, paintball or car racing, for example. We then creatively link these topics to the curricular subjects to rekindle their interest in learning. Students progress from one-to-one sessions to small group sessions, over the course of their time with us, focusing more on the curriculum subjects as they gain in confidence and, eventually, they progress to choosing qualifications and taking exams too.
Enrolling with us
Due to the online nature of parts of our provision, all RBAir students must have a reading age of 10+ and have access to a reliable internet connection.
All new students sign a 'Community Agreement', which demonstrates that they want to be with us, they wish to make progress (personally, socially and academically), and that they agree to treat everyone in the RBAir community with kindness and respect.
If you think RBAir might be the right place for your child, please contact us on 01223 354338 or admin@rbair.org.uk.
If RBAir is unsuitable for your child due to the online portion of our provision then please take a look at our other Centres.
FAQs about the growth incentive bursary – for commissioners
Safeguarding at Red Balloon of the Air
Red Balloon of the Air's lead for Safeguarding and Child Protection
Kelly Ellis DSL
01223 354338
Other Red Balloon of the Air staff trained in Child Protection
Phil White
Lucy de Havas
Hannah Curry
Michelle Williams
01223 354338
Red Balloon Educational Trust Lead for Safeguarding and Child Protection
Robert Watson
07877 857656
If you have a worry about the safety of a child, please report this immediately.