About Red Balloon Worthing
We are delighted to announce the creation of our newest Centre at Worthing in West Sussex.
Red Balloon is an alternative to school for children unable to attend lessons because they have experienced severe bullying, mental ill-health or trauma. Our newest Centre in Worthing will allow us to reach young people in need in the West Sussex area, and provide education, well-being and social re-engagement, to support them in getting their education and lives back on track.
The new Centre
Our wonderful benefactor has found us the perfect property for our new Red Balloon Centre in Worthing at 52-54 Windsor Road.
Like all our Centres we want to be more like a house than a school, with a calming, homely feel, and Windsor Road is just perfect. It has a large kitchen, space for dining, and lots of rooms which we can convert into small classrooms, including a science lab and art room. It also has garden space so the children will be able to go outside to enjoy the greenery and even grow vegetables that they can then prepare in the kitchen – a perfect for improving their mental wellbeing.
The location is ideal. It has good public transport links, and is near a range of shops and cafes. This is so important as many of our students will be have been isolated at home for months, if not years, so we can use the amenities to help them gently reintegrate with the local community.
First student onboard
We've already enrolled our first student for the Centre, who is currently being supported by our online and face-to-face provision Red Balloon of the Air, and we're hoping to have the Centre fully up and running for the new year, ultimately supporting 20 students.
You can help us convert the space into a wonderful Centre for our young people and get things in tip-top shape and ready to welcome students – find out more on how you can help below.
Read more local news about the Centre in the Worthing Herald and Inside Durrington (page 12).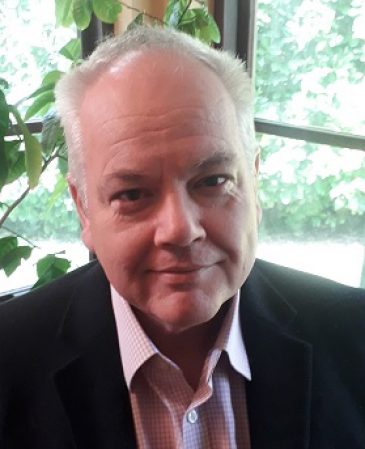 Headteacher's welcome
Welcome to Red Balloon Worthing! We're delighted to see our newest Centre is getting off the ground and getting ready to support students.
Our Centre will be a place of safety for our young people, putting their voice at the centre of their learning. By following their interests and providing wellbeing and tailored education support, we will help them regain their self-esteem as they rediscover their love for learning and once again feel a valued part of a student community.
We can't wait to open the doors and welcome our young people to the building, and to start growing a supportive, friendly community of students and staff for those in the far South of the country.
Rob Watson
Interim Head Teacher
Director of Education
An introduction to Red Balloon
Support Red Balloon Worthing – how you can help
Thank you for wanting to make a difference to traumatised children in Worthing. There are lots of ways you can help support Red Balloon Worthing and help our new Centre get up and running.
You could:
Make a donation – select Red Balloon Worthing from the drop down menu to donate directly to our newest Centre
Volunteer your time and help with our decorating – whether it's a work outreach day, or a solo offer of a pair of hands your help sprucing up the Centre with a fresh lick of paint would be wonderful – simply drop us an email to let us know you'd like to help!
Help spread the word – tell friends and family about us, and follow and share with us on social media – you can find us on Twitter, Facebook, Instagram and LinkedIn
Help us equip the Centre – we need a fair few bits and pieces to get the Centre furnished, spruced up, and ready for students to start enjoying. If you're able to help with with décor, fixtures and fittings, furniture, or trades help then do get in touch! We particularly need large dining tables, desks, chairs and two to three sofas to give our students spaces to work, eat, and relax on breaks or when things get overwhelming. You can see our wish list here.
Page last updated 30 July 21